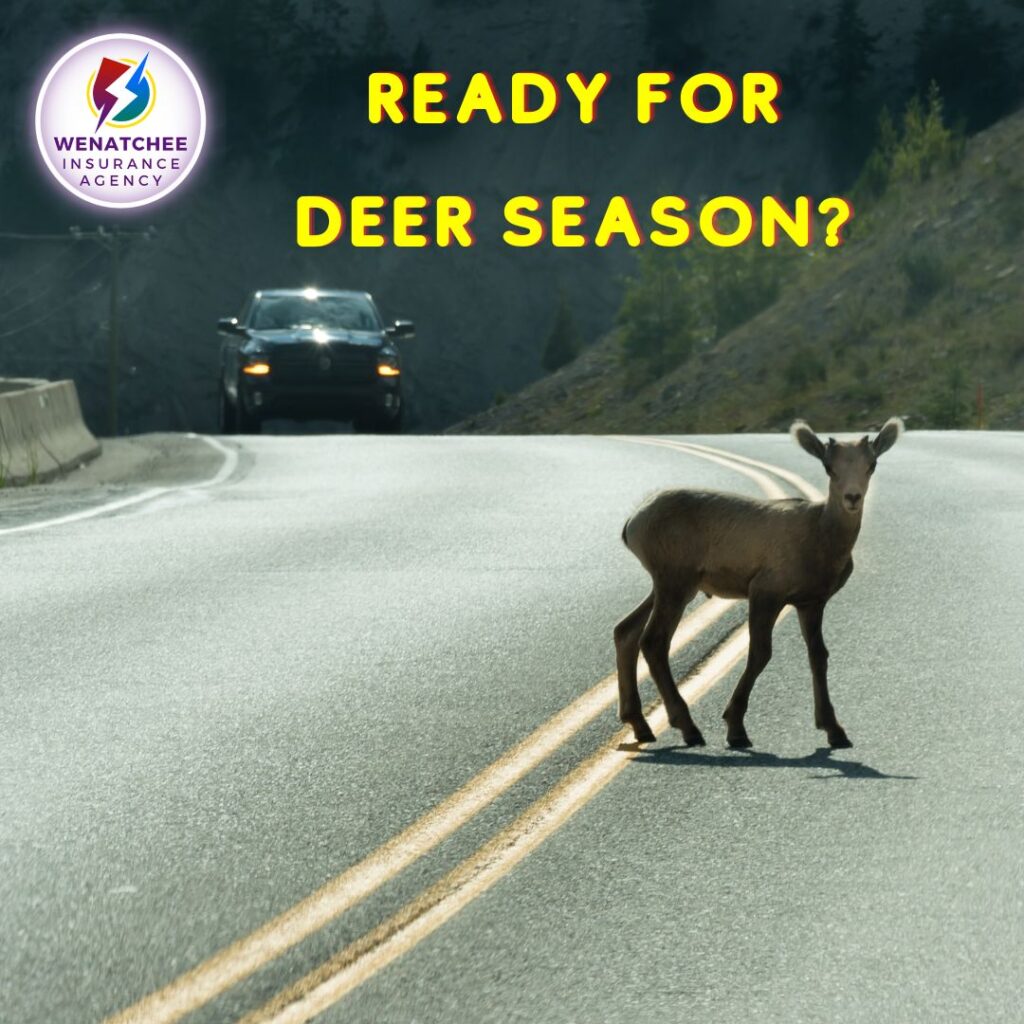 Since the mid-1970s, Washington State DOT has removed a minimum of 5000 collisions with deer and 200 with elk every year. We have several areas in North Central Washington where wildlife collisions are frequent. Around Wenatchee, we have an abundance of Mule deer to the north and south of the city. Along the Methow and Okanogan River Valleys also have large impact numbers. We need to have a conversation about deer accidents.
When an insurance policy covers a deer accident (or any other accident involving a collision with an animal), it's typically under the "comprehensive" coverage portion of an auto insurance policy. Here's a breakdown of how insurance might cover a deer accident:
Comprehensive Coverage:
Description: This covers damage to your vehicle that isn't caused by a collision with another car. This includes theft, vandalism, natural disasters, falling objects, and, relevantly, collisions with animals like deer.
Deer Accident: If you hit a deer and have comprehensive coverage, the damage to your vehicle would typically be covered. You would be responsible for paying your deductible first, and then the insurance company would cover the remaining repair costs up to the value of the vehicle.
Liability Coverage:
Description: Liability insurance covers bodily injury and property damage that you cause to others. It doesn't cover your own injuries or vehicle damage.
Deer Accident: This wouldn't come into play if you only hit a deer. But, if hitting the deer caused you to then collide with another vehicle, your liability coverage might cover the damages or injuries you caused to other parties.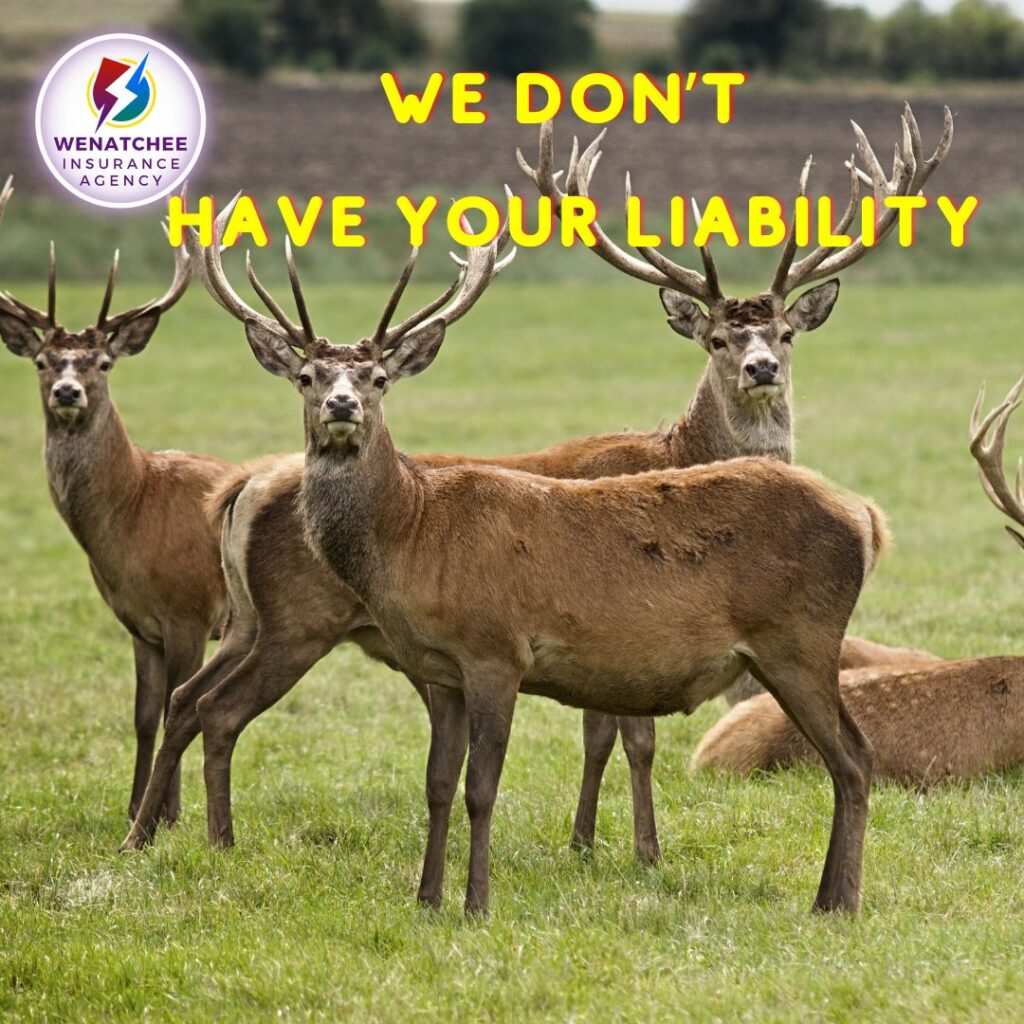 Collision Coverage:
Description: This covers damage to your vehicle when it collides with another vehicle or object.
Deer Accident: Generally, collisions with animals are covered under comprehensive, not collision. But if, for example, you swerved to avoid a deer and hit a tree or another car, then collision coverage would come into play for damages to your vehicle.
Medical Payments (MedPay) or Personal Injury Protection (PIP):
Description: These are optional coverages in many states that can cover medical bills for you and your passengers regardless of who's at fault. This is a good to have coverage.
Deer Accident: If you or a passenger were injured in the accident with the deer, MedPay or PIP could potentially cover medical expenses.
Uninsured/Underinsured Motorist Coverage:
Description: This covers your injuries or property damage if you're hit by a driver who doesn't have insurance or doesn't have enough insurance.
Deer Accident: This coverage wouldn't apply to a deer accident unless you were somehow involved in an additional accident with an uninsured or underinsured motorist immediately afterward. Deer are animals and do not have liability insurance.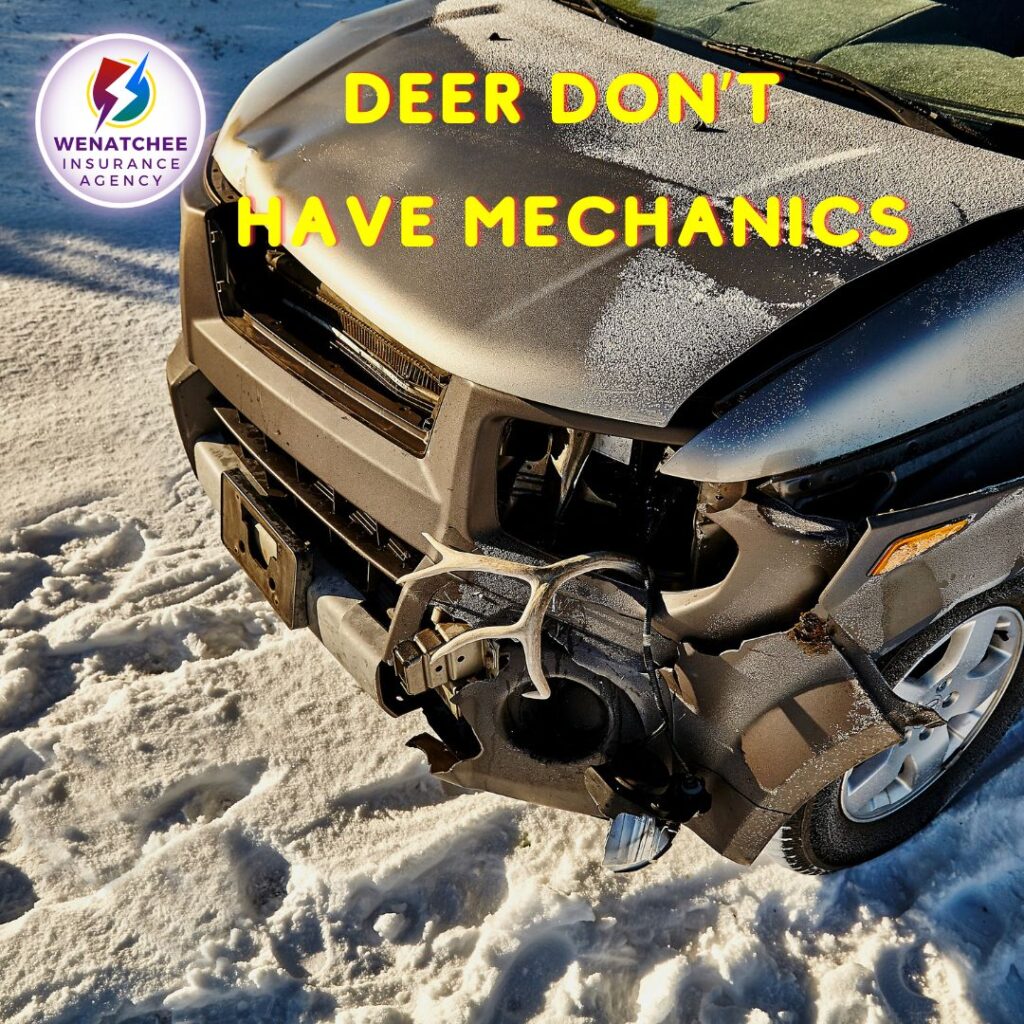 Important Notes:
The specific details of coverage can vary based on your insurance company, your policy, and local regulations.
If you live in an area with a high deer population or frequently travel through such areas, it's wise to ensure you have comprehensive coverage to protect against potential deer collisions.
After a deer accident, it's important to document the scene, report the accident to the police (if required), and contact your insurance company as soon as possible.
Remember to always check your specific policy details or consult with your insurance agent to understand exactly what's covered.
Topics: auto insurance, home insurance, independent insurance broker, deductible, Wenatchee Insurance, Okanogan, Methow Valley, Deer, Chelan County, Douglas County, liability, property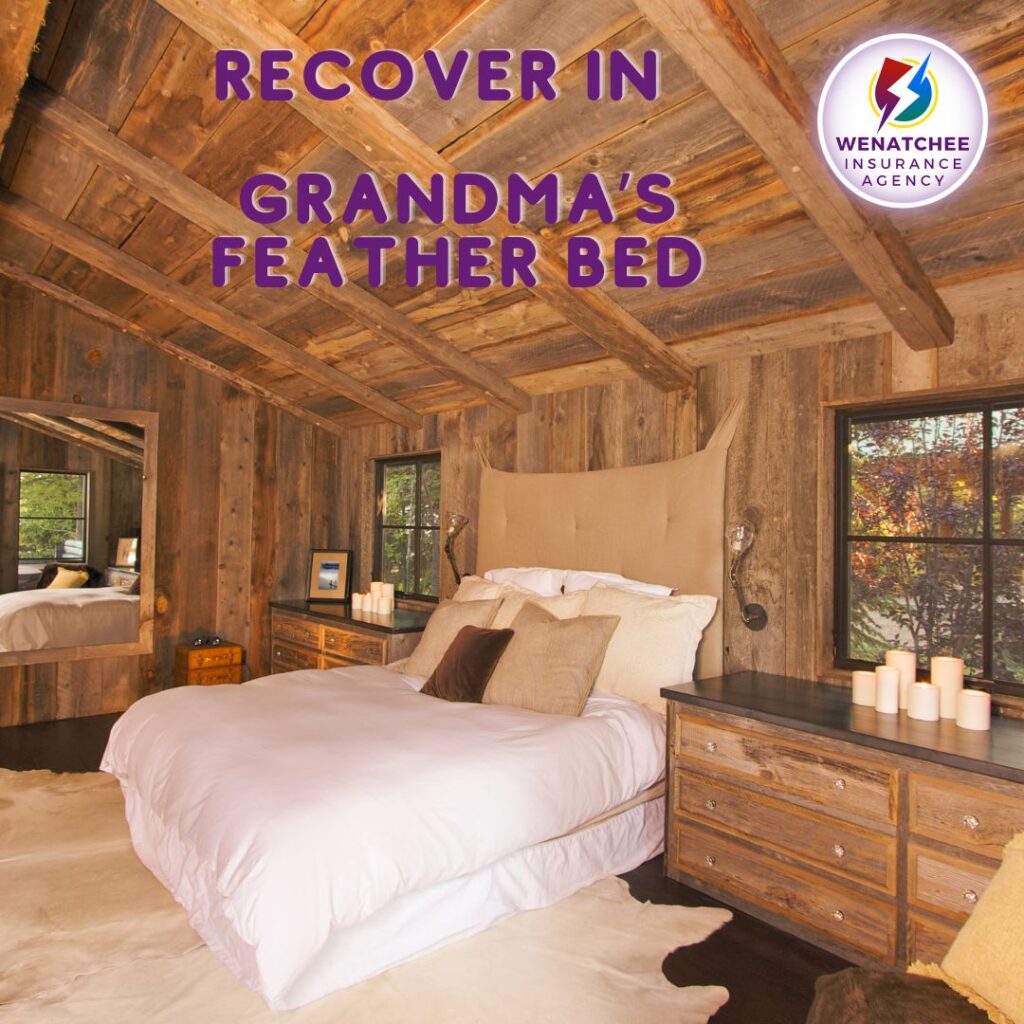 Bonus:
If you need a song. The following is done to 9 to 5 written by Dolly Parton.
(Verse 1)
Woke up with the rooster, at the break of dawn,
Coffee brewin', new day spawnin', put my work boots on,
Drivin' down the gravel path, radio playin' tunes,
But what I didn't see comin' changed my plans real soon.
(Chorus)
From 9 to 5, I'm workin', breakin' my back,
But that deer in the middle, gave my truck a big ol' smack,
Insurance on my mind, with each hour of the grind,
Oh, from 9 to 5, life can sure be unkind.
(Verse 2)
Pulled over to the side, under that mornin' sun,
Thought of all the paperwork, oh man, ain't this fun?
Checked my glove box quickly, for that policy of mine,
Sure hope comprehensive's got me covered this time.
(Bridge)
Tumblin' through the hours, on that ol' office chair,
Thoughts of my truck, and that deer, oh life ain't fair,
But with the right coverage, and a little bit of grace,
I'll get through this day, at this relentless pace.
(Chorus)
From 9 to 5, it's hustle, and life's little dives,
Dealing with the unexpected, like deer jumps and archives,
But I'll clock out with a smile, and a story to share,
Oh, from 9 to 5, gotta handle life with care.
(Verse 3)
Lunchtime in the break room, shared my tale with Sue,
She laughed and said, "Honey, same thing happened to Lou!"
Seems like we're all in this, this 9 to 5 bind,
Dealin' with the day-to-day, and what we might find.
(Outro)
So when the day's endin', and I'm headin' to my door,
I'll count my blessings, think of what's in store,
From 9 to 5, or whatever hours we strive,
With a little bit of rhythm, we'll keep that hope alive.