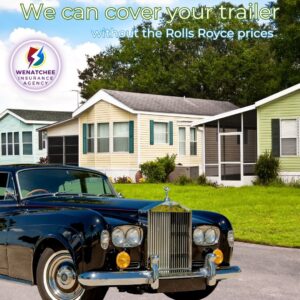 The cost of insuring a trailer (such as a travel trailer or camper) versus a manufactured home (also known as a mobile home) can vary significantly based on several factors. Here are some key considerations:
Type of Coverage: The type of insurance coverage you need can impact the cost. Trailers are often insured with RV or travel trailer insurance, which typically covers liability, collision, and comprehensive coverage for the trailer. Manufactured homes, on the other hand, are typically insured with a mobile home insurance policy that provides coverage for both the structure and its contents, similar to traditional home insurance.
Value of the Property: Manufactured homes are usually larger and more valuable than trailers. The replacement cost of the structure and the value of your belongings will play a significant role in determining the premium. Generally, the higher the value, the higher the insurance cost.
Location: Where you park or place your trailer or manufactured home can affect insurance rates. Locations in regions prone to natural disasters like wildfires may result in higher premiums due to increased risk. We have seen an increase in cost and availability in our more forested areas of Chelan and Okanogan Counties.
Age and Condition: The age and condition of your trailer or manufactured home can also impact insurance costs. Older structures might have higher premiums because they could be more susceptible to damage and wear and tear.
Safety Features: Safety features like smoke detectors, security systems, and fire-resistant materials can help reduce insurance costs for both trailers and manufactured homes.
Usage: How you use your trailer or manufactured home can influence insurance rates. If you use your trailer for occasional vacations, it might have a lower premium compared to a manufactured home that serves as a primary residence.
Discounts: Insurance providers often offer discounts. For example, bundling your trailer or manufactured home insurance with other policies, having a good claims history, or belonging to certain organizations may qualify you for discounts. We like to have conversations with our clients to look for discounts.
Insurance Provider: Different insurance companies have varying rates and policies. It's why we use as many insurance companies as we have access to shop for our clients.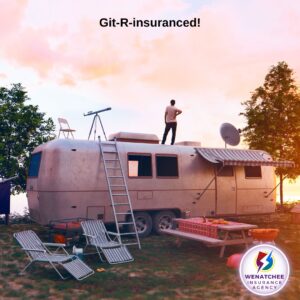 In general, trailer insurance is often less expensive than manufactured home insurance due to the differences in size, value, and usage. However, the actual cost can vary widely based on the factors mentioned above. To determine which option is cheaper for you and to get an accurate insurance quote, it's best to contact insurance providers and provide them with specific details about your trailer or manufactured home. This way, you can compare quotes and make an informed decision based on your needs and budget.
Topics: Wenatchee Insurance, Insurance Quote, Trailer Insurance, Auto Insurance, Wenatchee, Chelan, Manufactured Home Insurance, Home Insurance, Okanogan, Douglas County, Okanogan County, Independent Insurance Agency, Insurance Shopping