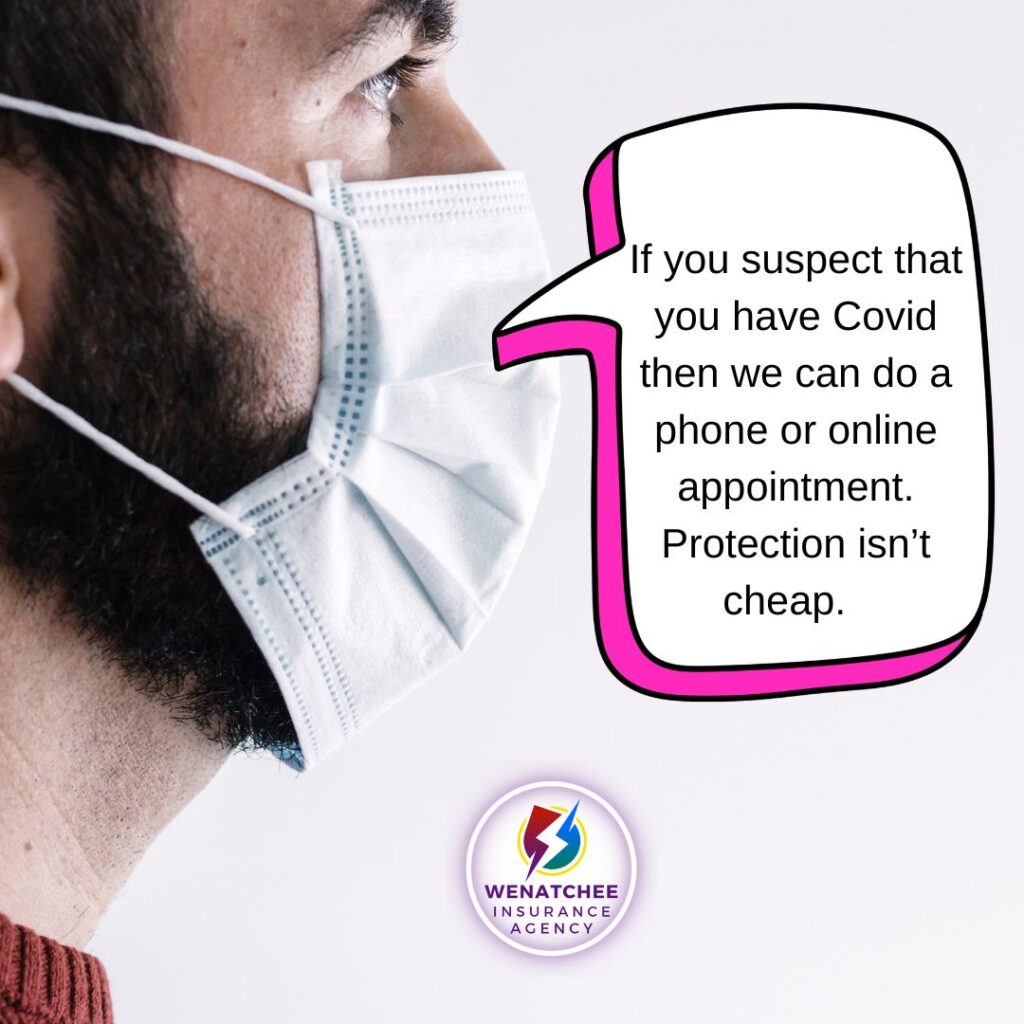 We have been dealing with COVID for a couple of years. From Masks to working through the first of the Covid Pandemic, and even mandates. It looks like the 2024 Enrollment Season will be no different this year.
The Annual Enrollment Period for Medicare runs from October 15th through December 7th. We have hundreds of people that enroll, get educated or change their Medicare Plan.
The Open Enrollment Period for Healthcare runs from November 1st through January 15th. We have hundreds of people that enroll, get educated or change their Healthcare Plan. We are one of the Enrollment Centers for the Washington Healthplanfinder so we have a large impact in the area.
We see folks with various degrees of health. We want them to live long and prosperous lives. Currently Washington state is tracking three respiratory illnesses including COVID, If you suspect that you have an illness then let us work over the phone or with a video chat.
Tests and Masks cost money
We are a small business. When we are exposed:
We have to wear a mask immediately and continue precautions for 10 days.
On Day 6 we test and test a couple more times and if nothing shows up we can end our masks.
We are stocking KN95 Masks in our office. You want a N95 or KN95 level mask. They run $19 per 50 and if you see us wearing them then we are in the middle of our testing cycle as we have been exposed.
Where to find a COVID test near your location. You can also have tests mailed to your location which is helpful for Okanogan County.
They are next to the Hand Sanitizer station located by the front door.
Tested positive and have or had symptoms.
The Washington State Department of Health has a great calculator page on what you should do.
Vaccines
Yes, we did our round of vaccines prior to Annual Enrollment Period to minimize our downtime. The CDC put out their recommendation in September and we wanted maximum protection. You can find a vaccine near you at Vaccinate WA.
The Cost
If we are sick and lose our ability to work for two weeks then we can not see at least 86 families. Yes, our appointment spaces fill up and we work seven days a week taking care of people. Not only does that take away our household income for the year, it has the potential of taking away health insurance for families for the year.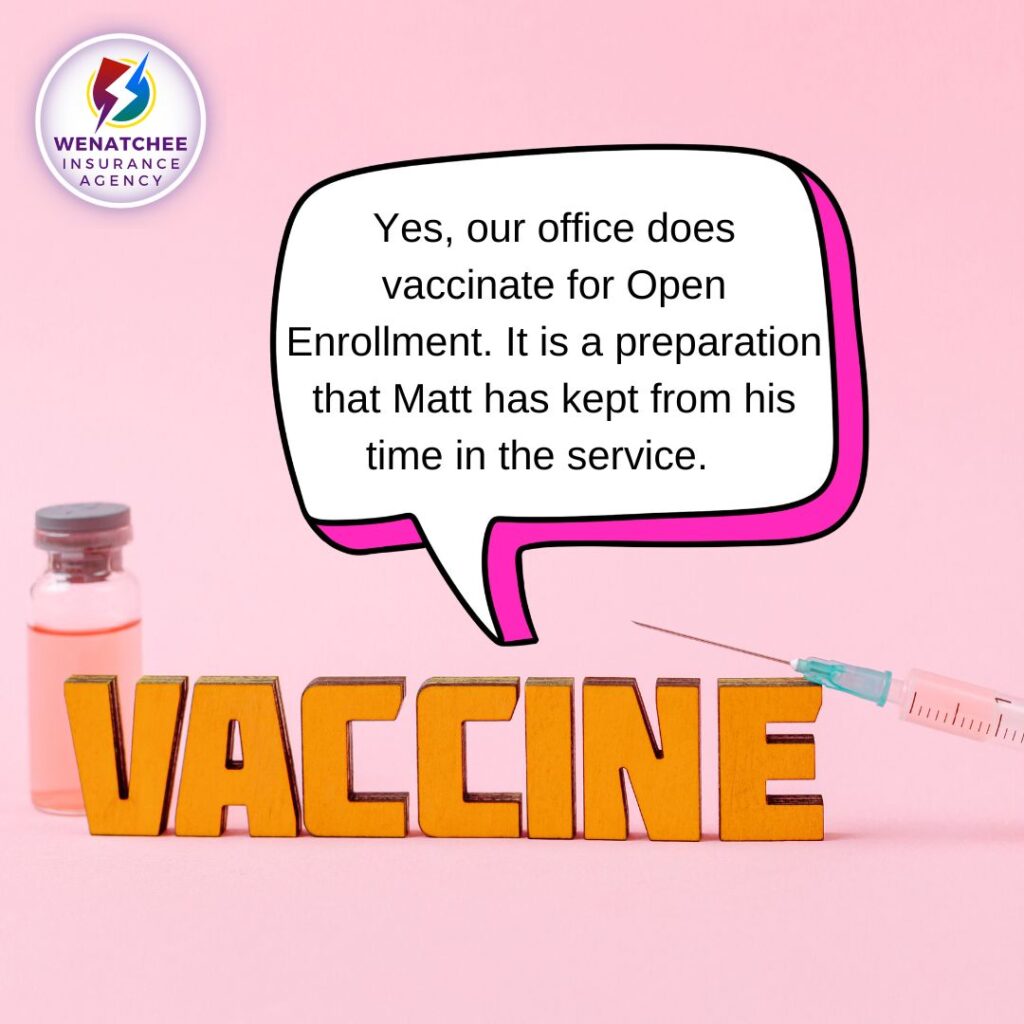 Topics: Enrollment Center, Chelan County, Okanogan County, Suzy Health Solutions, M95 Mask, Wenatchee Insurance, COVID, RSV, phone appointment,